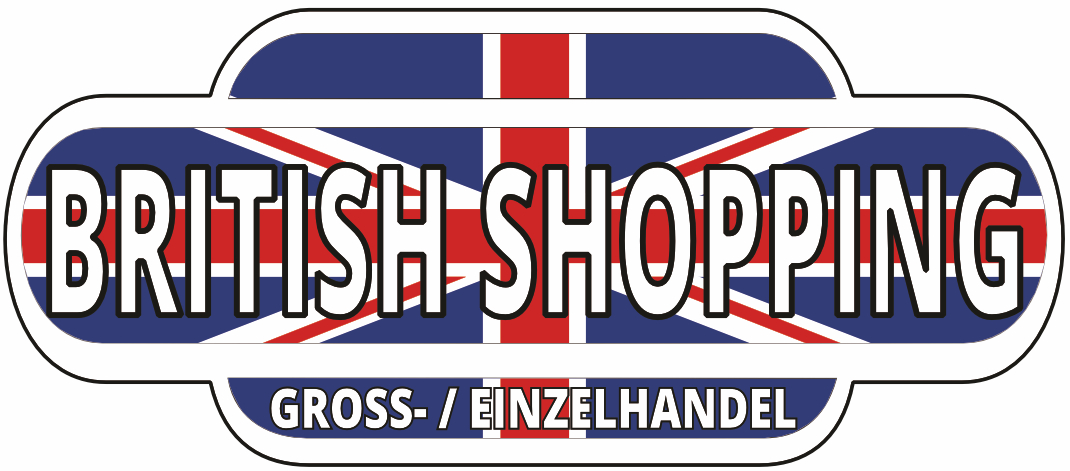 Welcome to British Shopping - your shop for British food, drinks and everything else the British heart misses!

Browse through our assortment and we promise that you will find your new favorite product that will make your heart beat faster.

In addition to sweets, tea, savoury delicacies and many other products, we are one of the leading sellers of English frozen foods. In addition to real British Sausages, Cornish Pasties, British Bacon, Pies and Scottish Haggis, we are the partners of the Rodda's Creamery in Cornwall for many years, producing the one and only clotted cream (including for the British Royal Family).

Get inspired - are you looking for something new? Fancy sweets off the beaten track at the local supermarket? A royal tea time with fresh scones, clotted cream and a strong British black tea? Or a real Full English Breakfast? We are your shop for british goods!

Whether you are a Briton missing your home, you have been in the UK on vacation and now want to have a little holiday feeling at home, you are looking for a great gift for one of your loved ones or you just want to try something new - with us you will find it!

Just a little tip: Be on the lookout for new products, our seasonal goods (for example for Christmas or Easter) and our special offers. Also here great products waiting to be discovered by you.

Need help with your order or have questions? We are here for you! Just write us an e-mail or call us so we can solve your problem together.

You did not find a beloved product? Let us know what you are looking for - we will do our best to fulfill your wish!

With a few simple clicks, the British kingdom comes straight to your home - so what are you waiting for?
---